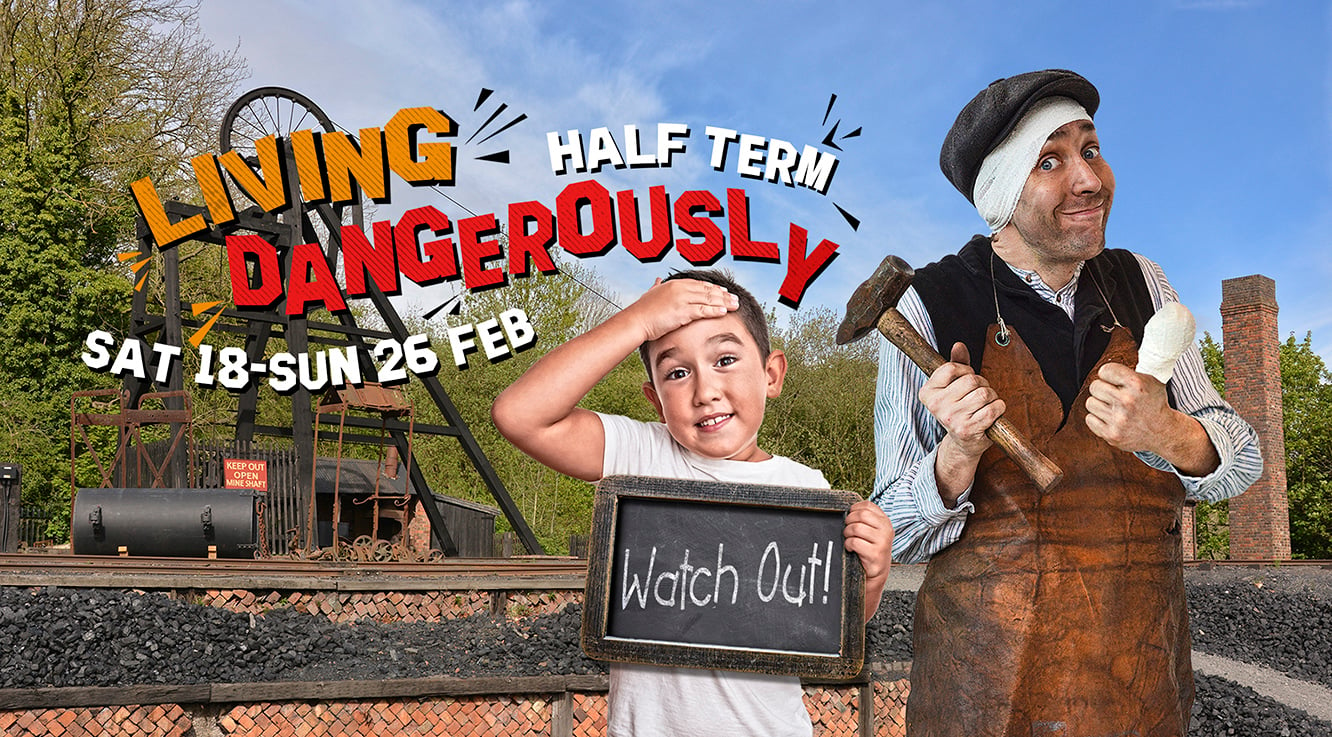 Discover the perils of the past this half term with 'Living Dangerously' at Black Country Living Museum
This half term (Sat 18 – Sunday 26 February), explore the devastating disasters and downright bad luck that plagued Black Country workers. Take part in an activity trail, meet historic characters and discover the dangers that befell people of the past.
Before the age of health and safety, working, living and eating in the 19th and 20th centuries was
downright dangerous! With accidents happening every day, it's amazing to see how the world we
live in today was shaped by the mishaps of history.
Learn about the dangers faced by miners working underground, the perils of nailmaking and factorywork, and even the disasters awaiting people at home – just when you thought you were safe!
Meet roaming characters as they travel the Museum dealing with the huge variety of accidents that
are plaguing the canalside village. Will you compare headlines with the journalist, help the nurse
treat injuries or see our police officer bring order to the chaos?
Enjoy all this as well as your usual Museum favourites! Whether it's taking a ride on a vintage motor bus, watching a silent movie at the Limelight cinema or enjoying a taste of the past with the Museum's iconic fish and chips, there's plenty for all the family this February half term at Black
Country Living Museum.
Plus, with the Museum's UnChained Annual Pass offer, buy a single daytime ticket and enjoy free
return visits for 12 months. Can't fit all the fun into one day? Return for free all year for a bostin' day
out.
Entry during MAY HALF TERM is General Admission, UnChained Annual Passes can be used for entry.