The nights are drawing in, but we've got a host of events to brighten up everyone's winter months!
Fri 17/Sat 18/Fri 24/Sat 25 Sep & Fri 12/Sat 13 Nov 19:00
Grab your flatcap and don your finest threads for a night of fun and revelry as you step into the smoky underworld of the 1920s. Explore the Museum's streets and alleys and hear of tales about Birmingham's most notorious gangs.
Sat 9 Oct 2021 19:00 – discounted entry! just £12 for adults and £8 for young people
Black by day and red by night… see the sparks fly, the forges roar, and the steam unfurl as the industries of the Black Country blaze on into the evening. For one night only our live demonstrations will blaze on into the evening…
HALLOWEEN NIGHTS: MONSTERS AND ALIENS!
Fri 22/Sat 23/Fri 29/Sat 30 Oct 2021 18:30
This October brings a frenzy of fun as monsters and aliens invade the Museum for our spectacular Halloween Nights!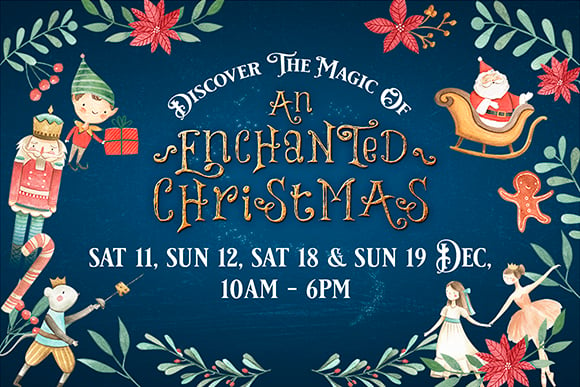 Sat 11/Sun 12/Sat 18/Sun 19 Dec 2021 10:00 – 18:00
Santa and his elves are getting ready for the big day. The presents are being mined, the Christmas trees are being planted and the Sugarplum Fairies are busy making delicious treats. But mischief is afoot – the Rat King and his army are trying to ruin Christmas! Santa has called in the Nutcracker General and his friends to keep the Rat King and his pesky partners at bay. Will you step into this magical world to help them save Christmas?
Sat 27/Sun 28 Nov, Sat 4/Sun  5/Mon 20/Tue 21/wed22/thu 23/fri 24 Dec 2021 from 09:30
Timeslots for Santa Hunts will be every half an hour throughout the day excluding 12.30pm.
Santa is making a welcome return to the Museum this Christmas, with a brand new storyline for Santa Hunts for 2021. This year it looks like our elves need some help from you to make sure Santa is awake and ready to deliver gifts to good children everywhere.
COMING SOON: Christmas Nights
Fri 3/Sat 4 Dec 2021 19:00
Join us for a festive evening and some fine fittle as we celebrate the most wonderful time of the year!
Tickets for Christmas Nights will go on sale to members on 29 Sep from 12noon, and on general sale on Wed 6 Oct from 12noon.