we are a registered educational charity
Black Country Living Museum is an award-winning open air museum that tells the story of one of the very first industrialised landscapes in Britain.
Set across 26 acres, you'll explore carefully reconstructed shops, houses and industrial areas that represent the Black Country's story. You'll learn how steam power, human ingenuity and an increasingly interconnected world transformed this region into a manufacturing powerhouse. 
You'll meet our historic characters who'll tell you stories of what it was really like to live and work during this revolutionary period of history.
As you walk around, you'll discover our collections, which were 'Designated' by Arts Council England in 2012, recognising their quality and national significance.
Most importantly, you'll see history brought to life before your eyes – hear the clang of hammers, smell the smoke billowing from red brick chimneys and maybe even taste the best fish and chips in the Black Country!
The Black Country is often seen as a collection of 20 or so towns falling within the four Metropolitan Boroughs of Dudley, Sandwell, Walsall and Wolverhampton. While no one quite agrees on the exact boundaries of the region, there is one thing we know for certain: Black Country folk changed the world.
They built the world's first successful steam engine; put the first steam train (the Stourbridge Lion) on US soil; fuelled the introduction of the first minimum wage; produced the anchor for the Titanic; practically built the Crystal Palace; and so much more.
From the early 20th century onwards, the Black Country region became one of the most industrialised parts of the UK with coal mines, iron foundries, glass factories, brick works and more dominating the landscape.
The sheer intensity of industry earned the Black Country a worldwide reputation and its goods were shipped around the globe. But industry at such scale came at a huge cost, and the landscape was turned inside out for its resources. In 1862 the American Consul to Birmingham Elihu Burritt famously described the region as "black by day and red by night" because of the ubiquitous black smog by day and the fiery glow of the furnaces by night.
Up until the 1950s and 60s, the Black Country preserved the physical, economic and social landscape of the earlier part of the century, but eventually the pace of change began to erode the essential character of the region. Following two major waves of industrial development, the last mine in the Black Country closed in 1968, bringing about the end of a unique area, one that is preserved at the Black Country Living Museum for you to explore.
Our Statement of Intent: we believe Black Country Living Museum must reflect the diversity of the Black Country, to ensure the Museum, its collections and its programmes remain relevant and valued by our communities.
We are committed to creating and sustaining a staff, volunteer and audience community where everyone feels valued, where their contribution matters and where they can reach their full potential, irrespective of their background, identity or circumstances.
The Museum has a responsibility to its communities (inside and outside the Museum) to challenge the perceived status quo.
A National Portfolio Organisation since 2018
In April 2018 we became a National Portfolio Organisation of Arts Council England, receiving investment so that creativity and culture can flourish. We're thrilled that this welcome public sector investment (c. 9% of our income) is set to continue from 2023-26.
We are one of 77 museums to be recognised in this way, joining a total of 990 arts and culture organisations across England. We will be using our £2.3 million investment over the three years to support a wide range of projects and activity: 
We'll continue to develop and provide our much-loved core visitor offer, including new themes and stories of the 1940s-60s, deliver a programme of inspiring and diverse events and continue to build meaningful relationships with our communities.
Learning, for all ages, is at the heart of what we do. We'll open a new Learning Centre and welcome more school visitors, offer new trails and activities in our 1940s-60s town and industrial area, as well as lifelong learning opportunities through our IgnitED heritage skills programme.
We want to increase opportunities for people from diverse backgrounds to start careers in the creative industries and develop the skills of our workforce in areas such as storytelling. We want to keep being creative in the ways we reach audiences online, including making items from our unique collection accessible virtually.
In addition, £600,000 will be used specifically to deliver cultural activity in identified priority areas: our 'Little Makers' project will support Key Stage 1 pupils from across the Black Country in developing their creative skills.

The idea to create an open-air, living museum that told the story of the Black Country all started in the late 1960s.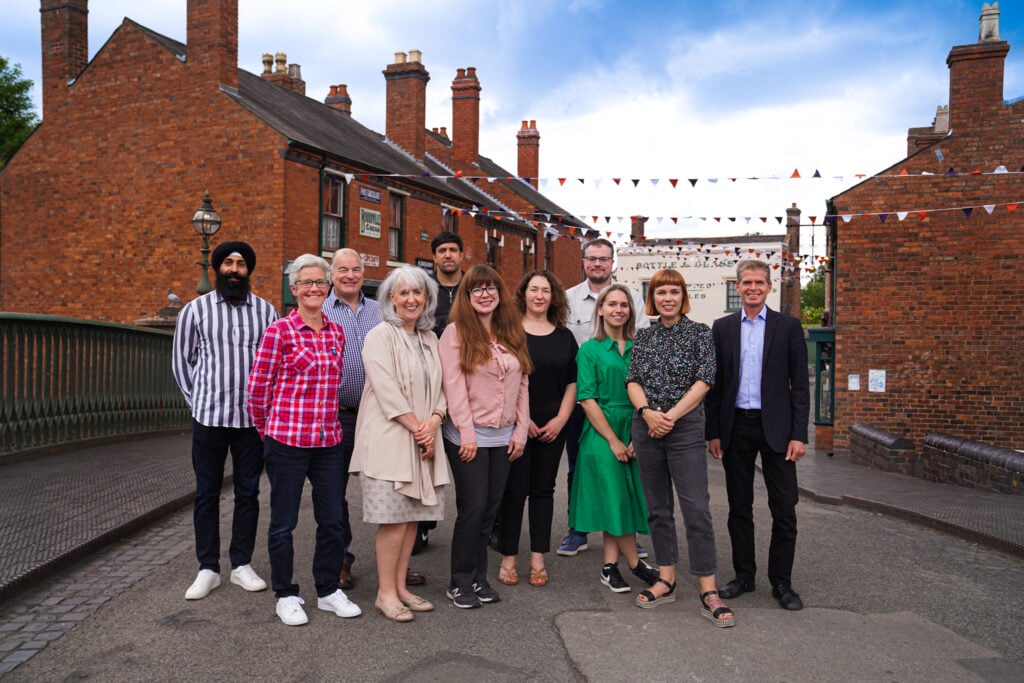 Our Trustees are an energetic and dynamic group that provide encouragement and a valuable diversity of thinking to the leadership of the Museum.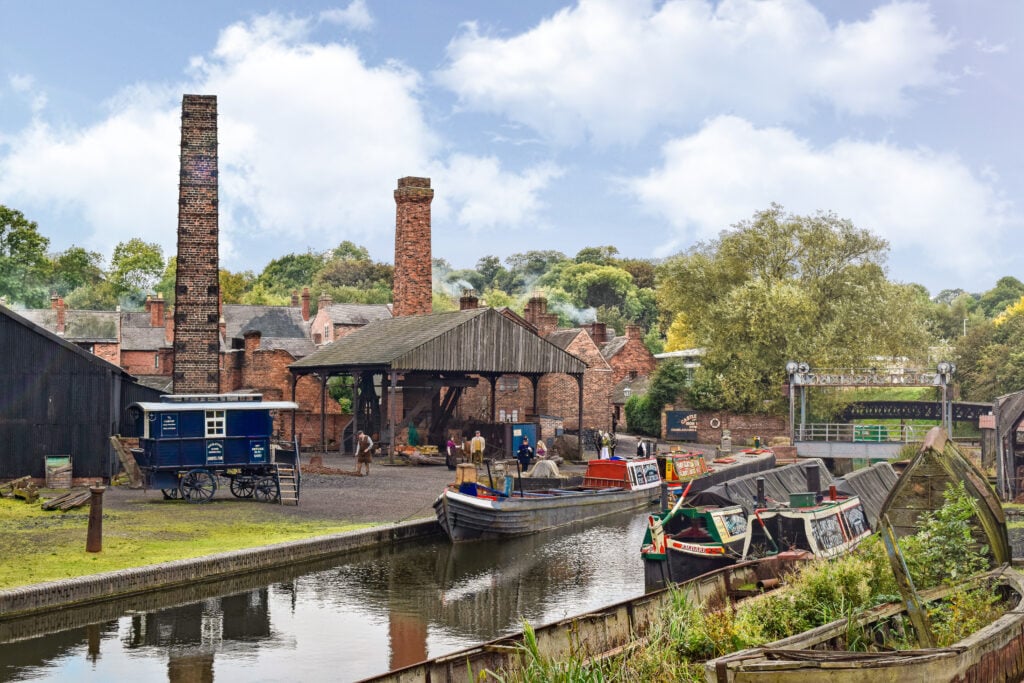 Read our annual reports, annual reviews and gender pay gap reports.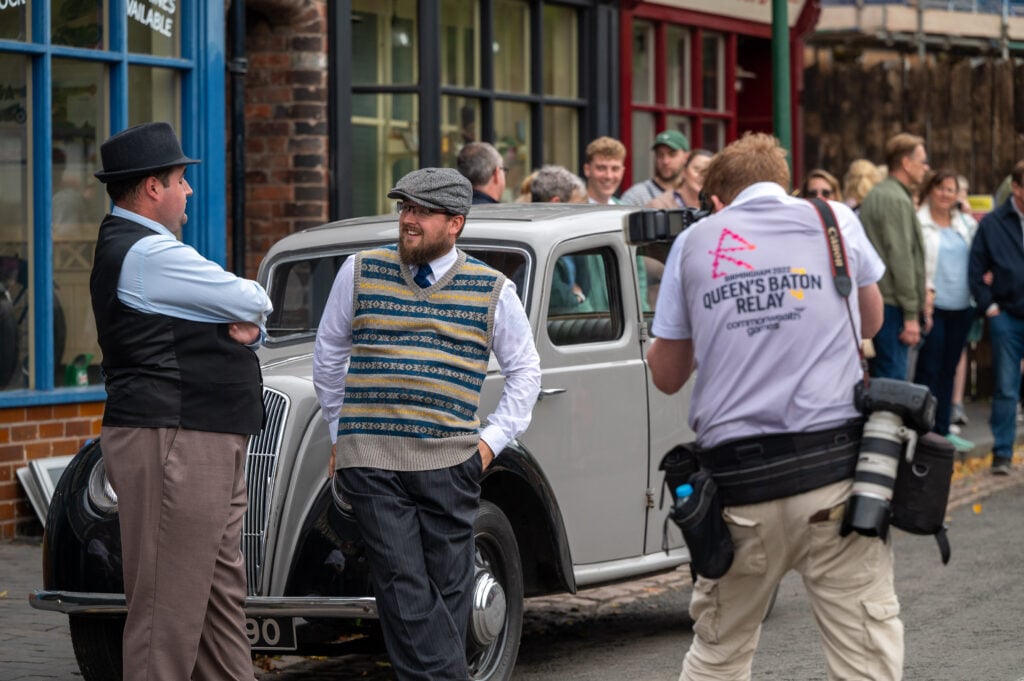 Read our latest news, download our Press Pack, email for alerts on BCLM: Forging Ahead, and explore a selection of images and video.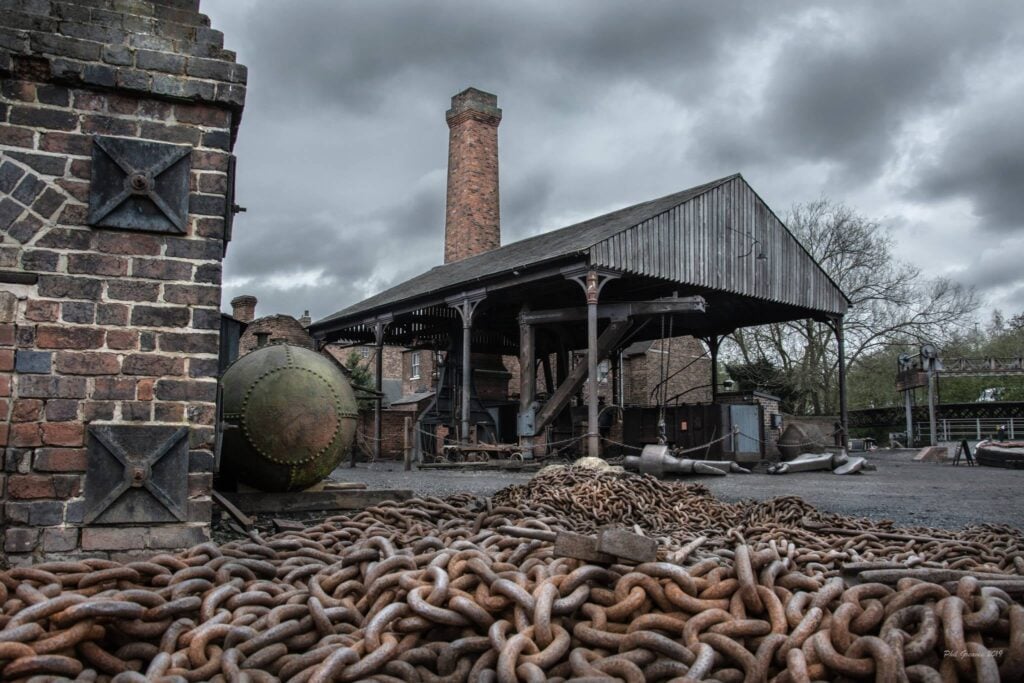 The Museum is an Anchor Point on the European Route of Industrial Heritage.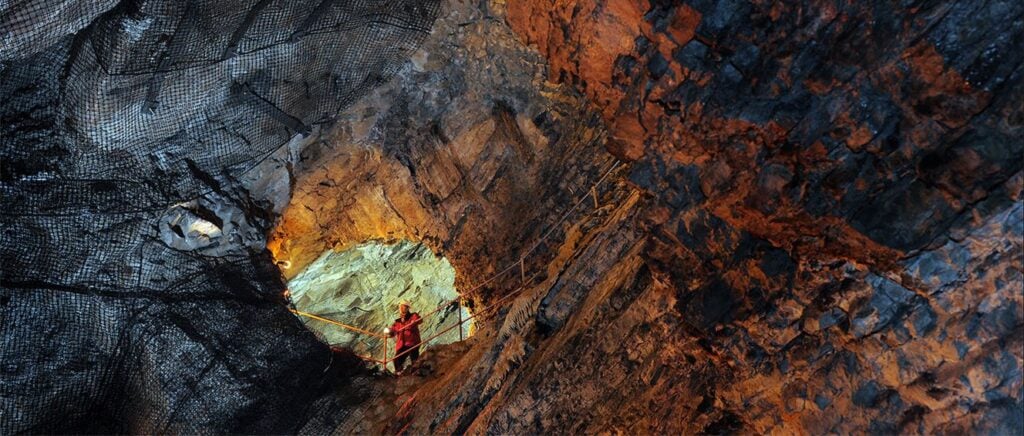 Stay awhile in the Black Country, bab – you'll be amazed at what you can see and do within a short walk!